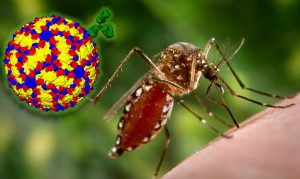 The Emerging, Reemerging, and Vectors Unit is oriented to the generation of
knowledge and services in the Medical, Veterinarian, and Urban Entomology.
With the objective of researching all emerging and reemerging pathogens
transmitted by vectors, focusing on a local level but with a global scope, including
the social, epidemiologic, biological, and ecological components. Moreover, this
Unit aims to bring solutions in an epidemiologic and entomological context with
the help of the community. Additionally, this Unit also offers services to businesses
focusing on the development and innovation of products directed to integral plague
control.
This Unit's main and actual research areas consist of diseases transmitted by
vectors such as Pediculosis, Rickettsiosis, Dengue, Chikungunya, Zika Virus,
Leishmaniosis, and Chagas Disease.